Who is POSEIDON?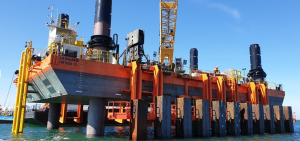 POSEIDON is the first and the only jack-up unit designer in Turkey with Payload capacities more than 400 tons.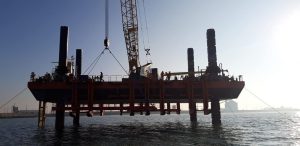 Starting from 2005, POSEIDON has become a world-wide known naval architecture, design and engineering company with its services.
Whether a new building project or a conversion/refit project, all starts with carefully listening to our clients in order to learn about their special needs and to specify the project accordingly.
Based on a concept POSEIDON develops technical specifications and request suitable shipyards for quotations. POSEIDON then evaluates the quotations with regard to project costs and feasbility. This method provides the client with all factual information to allow him to decide whether to proceed or consider alternatives. Beyond that POSEIDON assists with the right selection of subcontractors, develop worklists and project plans and offer cost and quality control. POSEIDON can also offer on-site supervision and project management during construction
Why to Choose POSEIDON?


WE ARE PASSIONATE
POSEIDON has a proven record of accomplishment and are a reputable company in Turkey and World-Wide. We ensure that all projects are done with utmost professionalism using the most recent softwares and engineering skills.
PROFESSIONAL TEAM SUPPORT
POSEIDON is proud to provide its clients with support to solve their problems and to ensure the continuous networking of their businesses.
 OUR BACKGROUND
POSEIDON provides the correct solutions in Naval Architecture and Marine Engineering industry since 2005 and also provides expert technicians and friendly knowledgeable support to its clients.
LATEST DESIGNS AND NEWS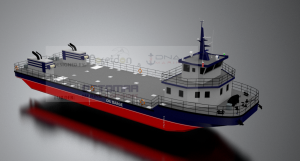 350 cbm Ice Breaking Oil Barge
9500 DWT Sea / River Cargo Vessel
This pride belongs to POSEIDON. POSEIDON was selected by Asia Business Outlook Magazine
as one of the 10 most promising naval engineering 

companies in Asia in 2022.

POSEIDON Marine Engineering and Construction Co. Ltd has been successful this year and has gone on to receive
Best Marine Engineering & Construction Company - Turkey in the MEA Business Awards 2022, hosted by MEA Markets.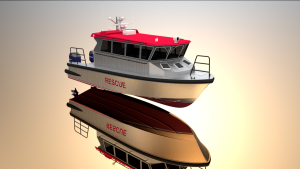 References
Hits: 16163